For people in remote villages, perched preciously on the side of mountains, with homes made of rudimentary materials, the situation is particularly dire. Reports say that many have been wounded when their homes collapsed on them, or as they tried to run to escape the falling debris. In both the urban and mountain areas, people are sleeping in the open as there is danger, inside their homes, of aftershocks causing further deaths or injuries.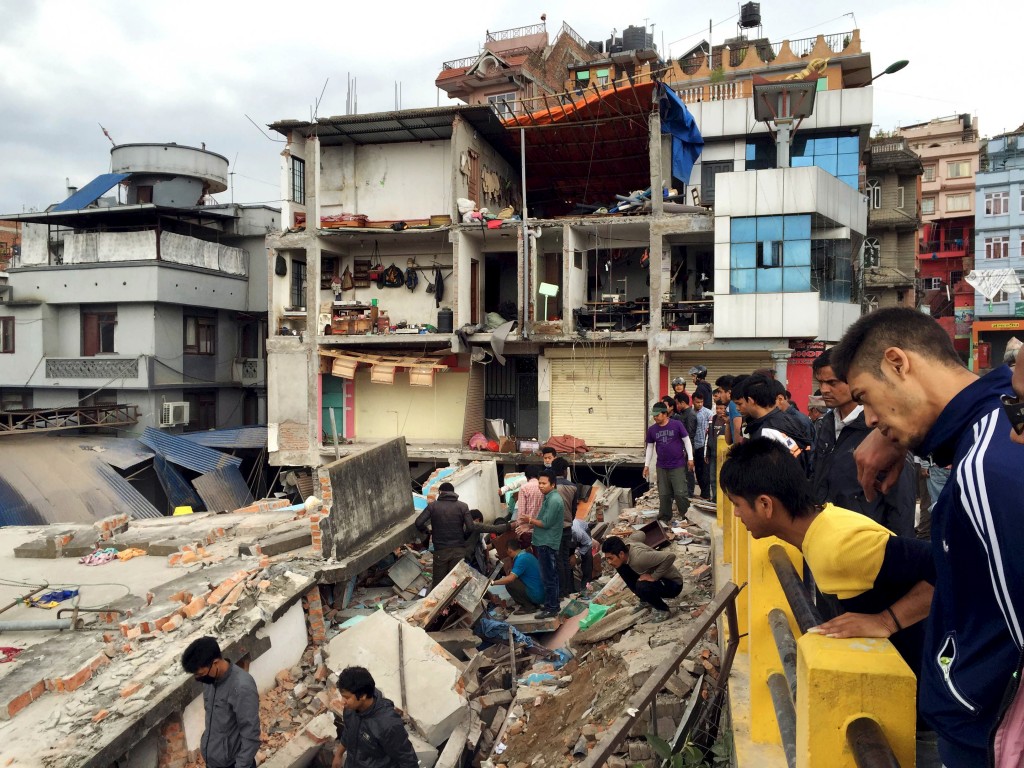 CROSSROADS' RESPONSE
Our partners on the ground have requested emergency items such as kitchen and hygiene kits to support earthquake victims. We are being updated regularly and will amend this page as new developments arise.
HOW YOU CAN HELP
GIVE MONEY
By Credit Card 
To donate money towards Crossroads' Nepal disaster relief efforts, please
click here
and specify '
Nepal disaster relief'
 in the 'What For?' section.
By Direct Deposit 
Alternatively, you can make a direct deposit to:
Bank: HSBC
Account number: 083-6-028407
Account name: CROSSROADS FOUNDATION LTD
(NB – Please email This e-mail address is being protected from spambots. You need JavaScript enabled to view it to notify us of your donation.)
GIVE GOODS
Disaster kits Our partners in Nepal desperately need hygiene/cleaning and kitchen disaster kits. Please click here for more information. Please note that, dependent on timing, some disaster kits will be used to replenish our stocks of pre-prepared supplies, ready to send as soon as another disaster strikes.
If you are donating over 50 kits, please contact Crossroads in advance on 2984 9309 so that someone is available to accept your donation.
How to deliver donations
Please deliver any donations directly to Crossroads after calling to inform our office on 2984 9309, with address details found here. Thank you for your generosity!
OTHER ENQUIRIES
Do you have other ideas about how your organisation or company can partner to help Nepalese earthquake survivors? We'd love to hear from you. Please email This e-mail address is being protected from spambots. You need JavaScript enabled to view it (preferred) or call
+852 2984 9309
+852 2984 9309
.
We will continue to release updates with any further developments or needs. Thank you for caring for those in need in Nepal.